Hawaii Trip on our 25th Anniversary
June 7-14, 1987
Haleakala Crater on Maui

June 9

You may click on any of the four destination islands at left to go to them.
It was unusual to be standing on the road across from Haleakala Crater and realize that you were standing above the clouds!
| | |
| --- | --- |
| | Brenda on the rim of Haleakala |
The crater in the clouds.
We stood there watching the white clouds roll into the Haleakala Crater and at some point we realized, "Hey, we are above those clouds!" Sure enough, we were looking down on the rolling white puffy clouds.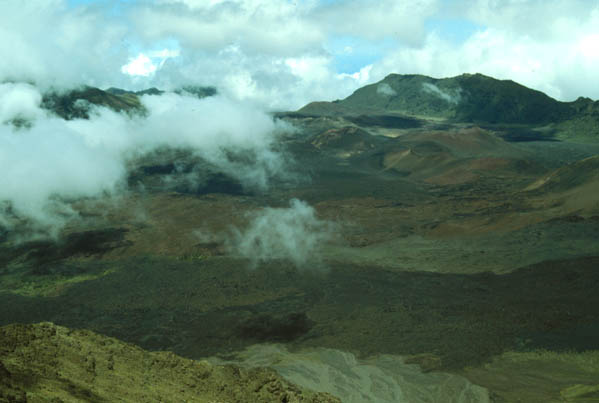 As the clouds rolled in, they shadowed the crater, producing a new array of dark, reddish colors like part of the surface of Mars. The clouds were dissipating as they moved over the center of the crater.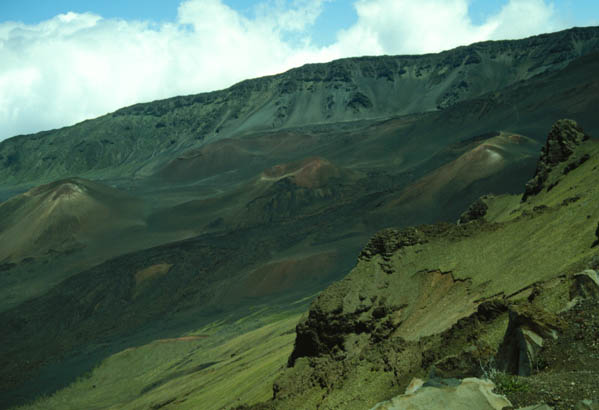 We got this different perspective of the Haleakala Crater as we hiked back in to the rim of the crater. The other views were from near the parking lot and overlook, but here we got to walk along the rim.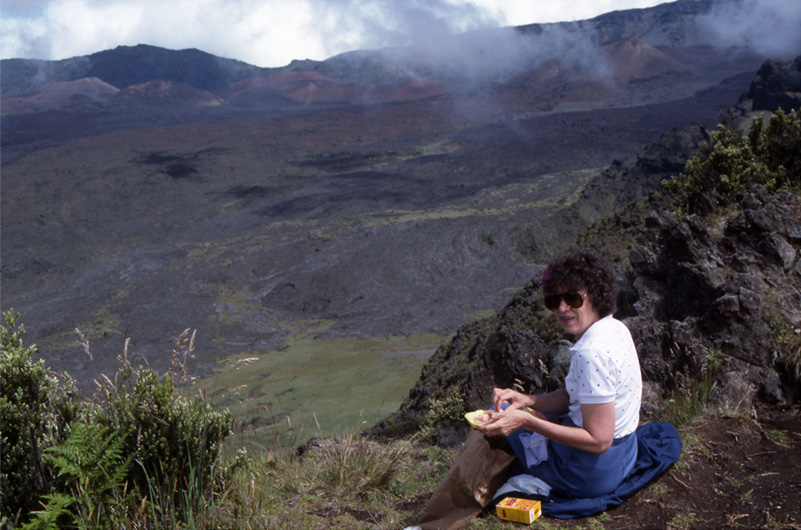 Having packed a lunch for this eventuality, we enjoyed hiking a mile or so along the trail leading to the crater and sat on the edge of the crater to have our lunch. It was a special time. Though it appeared to be a well-worn trail, we didn't see another soul.

From our lunchtime vantage point we could see the multiple switchbacks of the trail leading to the floor of Haleakala Crater.