On the Oregon Highways to Crater Lake
August 22, 1989
Early on the morning after our salmon fishing trip, Mark and Rod headed out for a circle tour of Oregon including Crater Lake. The trip down I5 was through farming country with views of distant mountains to the east.
| | |
| --- | --- |
| Below Eugene we headed SE on Hwy 58 where we found this river. The morning fog still hung over the clean, rushing river. I had hoped for clearing weather but it was still heavily overcast with the promise of rain for several days. | There was no doubt that we were in logging country, with stacks of cut trees along the roadside. |
| | |
| --- | --- |
| My spirits were very low at the beginning of the day, but they rose rapidly as we climbed into the lush green, towering evergreen forest toward the top of the ridge of the Cascades. There were a couple of beautiful lakes and the air was crisp and clean, despite the overcast. This is Odell Lake. | |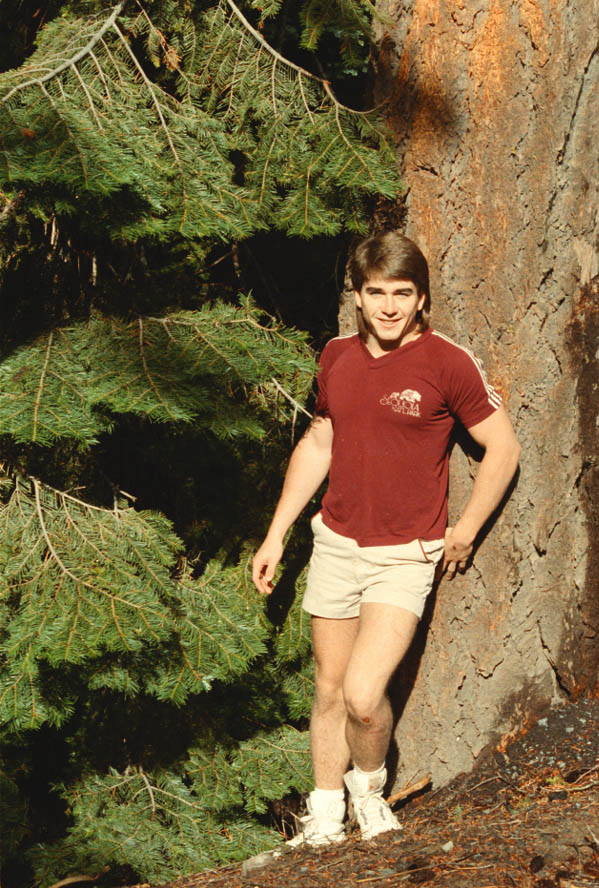 Mark by one of the huge trees along the highway near Odell Lake. The morning sun had come out and had turned things golden.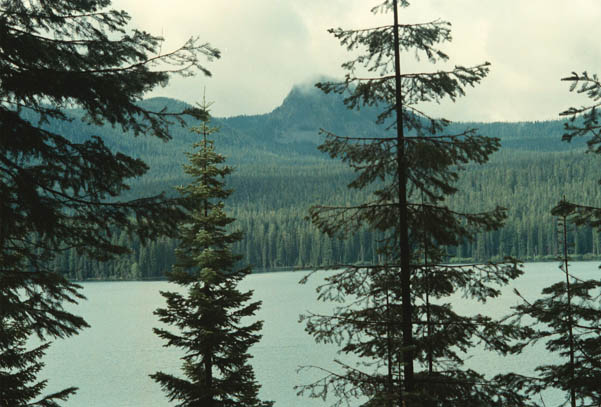 The deep forest around Odell Lake showed no signs of human habitation. I like that!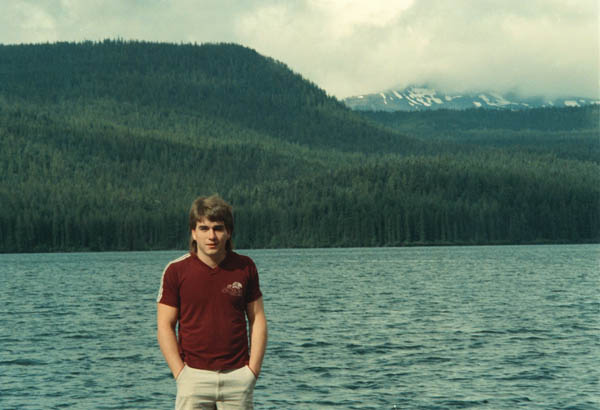 | | |
| --- | --- |
| With scenes like Odell Lake and the rushing streams and waterfalls set in lush evergreens, I was on a high by the time we got to the end of Hwy 58. | |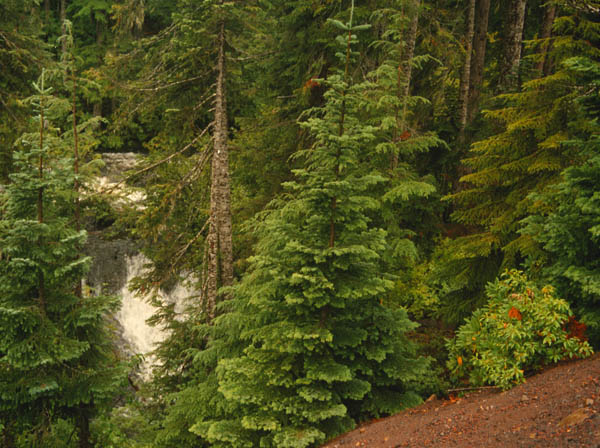 Index
1989