Denali Park, Alaska
Polychrome Pass
August 11, 1992
Brenda with Anita Hardie at Polychrome Pass.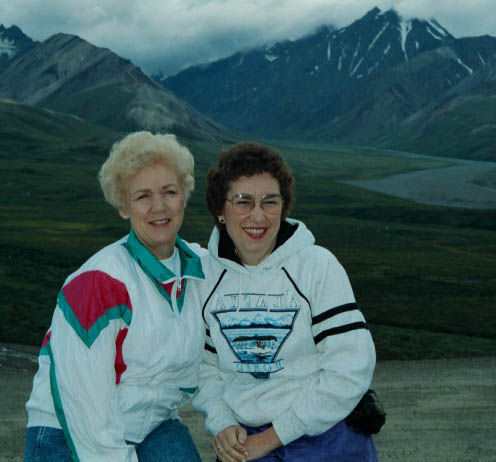 An unforgettable panorama of braided rivers and mountains.
Coffee was provided at this stop. It was welcome in the cool, windy location.
Max and Anita Hardie were our traveling companions for this trip through Denali Park.
Pretty nice place to have your morning coffee!