Sunday School Christmas Party
December, 1992
The Sunday School class gathered at the Stepleton's for our Christmas Party. L-R: Brenda Nave, Jerry and Ranae Hamby, Jim and Sharon Lance, Fred and Nancy Matheny, Andra and Tony Stepleton, Ginny Hembree, Barbara Stargel, Ray Hembree, Jerry Stargel.
Brenda with the Hamby's and Lance's.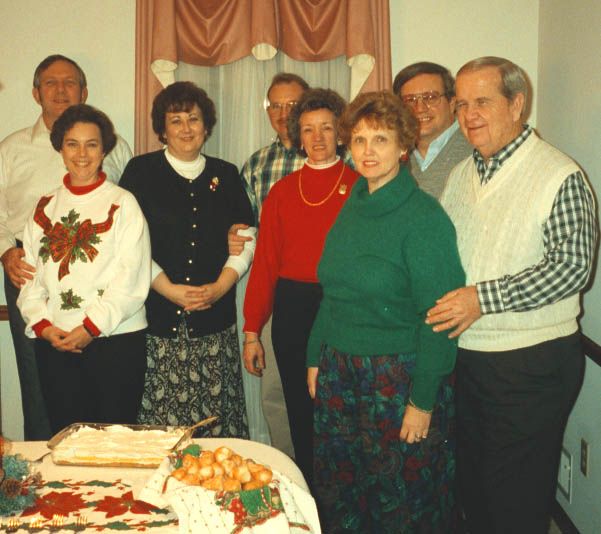 The Matheny's, Stepleton's, Hembree's and Stargel's.
Barbara Stargel and Ginny Hembree present Brenda with a lovely decorative wreath for the season. Jerry Hamby in background.
Index
1992