Our Sunday School Class at Bent Tree
October 28, 1995
Mebers of our Sunday School class at Mableton FBC made a trip to Bent Tree to enjoy the beauty of the fall colors.
Annie and Johnny Harris joined us up there. Clockwise around the table are Ray Hembree, Rod, Andra Stepleton, and Geneva Hembree.
On the deck are Rod and Brenda, Annie, Andra, Geneva and Ray.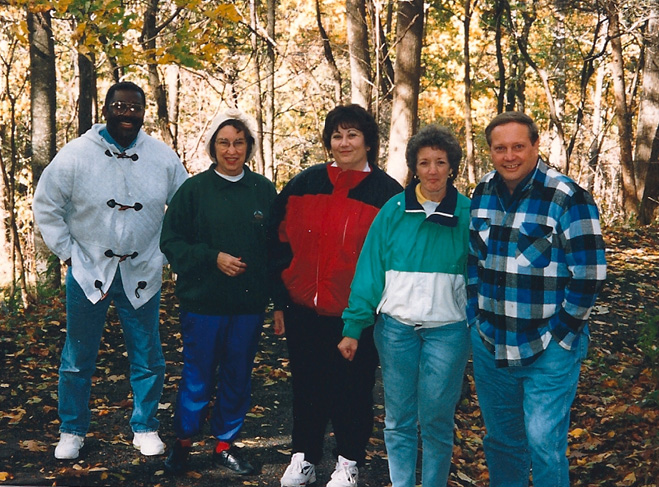 We took a walk down Buckskull Court and other areas around the house.
We made the trip down to Lake Tamrack and enjoyed the leaf colors around the lake. This picture is at our traditional picture spot on the dam. LR are Jerry Stargel, Rod Nave, Barbara Stargel, Andra Stepleton, Ray and Geneva Hembree, Annie and Johnny Harris.