The Carthew Trail
August 14, 1995
From the switchbacks to Summit Lake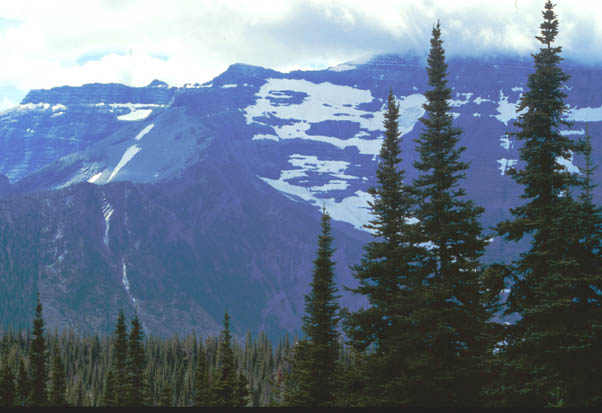 After climbing the switchbacks from Cameron Lake, the trail leveled out for a while and gave us this view of the mountains to the south. These mountains are in the U.S. and are a part of Glacier National Park.
| | |
| --- | --- |
| We were intriqued with the long snowmelt streams meandering long distances down the slopes below the snow patches. | |
On this easy part of the trail, we were just on a high, looking at the grandeur of God's creation. The snowy patches, the streams - and this interesting mountain sticking above the others with its angles layers which caught the snow.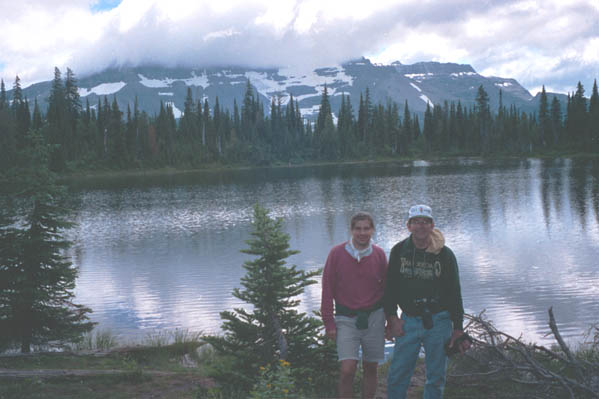 | | |
| --- | --- |
| Jeff and Rod beside the small Summit Lake. It was clear water, unlike the turquoise blue water of the glacial lakes. We enjoyed watching the squirrels play around the edge of the lake. | |
Rod on the trail leaving Summit Lake. We traveled for a time through the lush, sharp-pointed evergreens on a fine trail.
Index
1995
Carthew Trail Map