RA Camporee at Camp Kaleo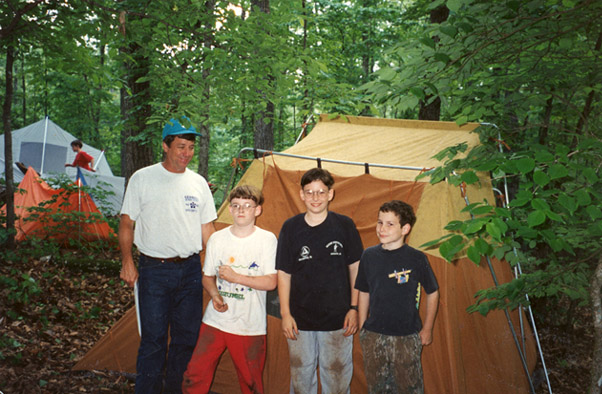 Johnny Huffman and I took Michael York, Joseph York and Luke O'Quinn to the RA Camporee at Camp Kaleo near Griffin in April, 1995. They may look muddy, but they got a lot muddier. One of the most popular things at the camp was a steep mud bank that you could slide down like a sliding board.
The boys seemed to enjoy the camping and the exploring of the woods. There was a creek to explore, and they had a great time climbing the banks by the creek and just poking around. Johnny and I enjoyed the process too.We went to see what a Camporee was like so we could decide to do it again in following years.