At Pompano Beach, Florida
August 3, 2002
Early on Saturday morning we headed out to the beach. We started a sand castle on the beach while Jeff carried Ashleigh out into the surf. You can see northward along the beach to the Hillsboro Pier and the Hillsboro Lighthouse just beyond it.
The surf and sand were nice and clean and the sand was good for making sand castles.
After a good session of running in the surf and making sand castles, Ashleigh settles down with Grandma for a story.
Later, Darla took Ashleigh down to the pool which lay just below our balcony. There were two pools like this plus a small pool for younger children.
August 4, 2002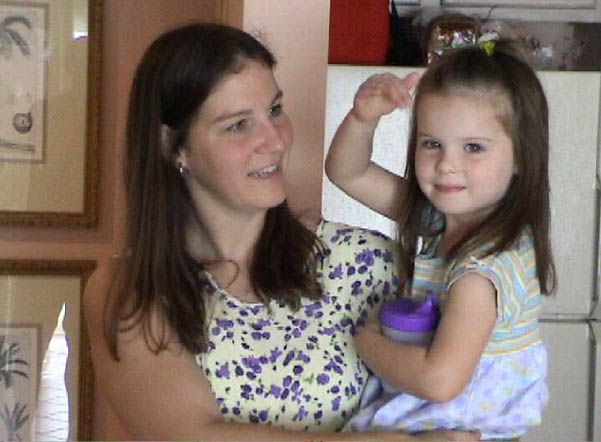 | | |
| --- | --- |
| | Darla and Ashleigh ready for church. We all went to the First Baptist Church of Pompano Beach for the morning service. |
Index
Pompano week overview
2002