Labor Day Weekend
September 1-6, 2007
| | |
| --- | --- |
| | We drove up to the Bent Tree house for Friday night and enjoyed the early morning there before having to come back for obligations at home. We brought back a small table to take to Aunt Dorothy. September 1. |
| | |
| --- | --- |
| Since it was a flying trip, we didn't take food for breakfast, so we went to the 19th Hole for Breakfast. On the way back up the hill we saw this nice doe out for a morning snack. | |
| | |
| --- | --- |
| | We wrapped up at the house and were driving out when we saw this doe with twin fauns. |
| | |
| --- | --- |
| | Marty is in the process of moving from 1508 to 1531 Moody, so we have been walking up and down the street. I was surprised at the brilliance of this bloom on Shannon's sedom ground cover. September 3. |
| | |
| --- | --- |
| | We took the table to Aunt Dorothy and swapped for one that was too big for her kitchen and headed back up to Bent Tree. We got it up the driveway and into the house as sundown approached. |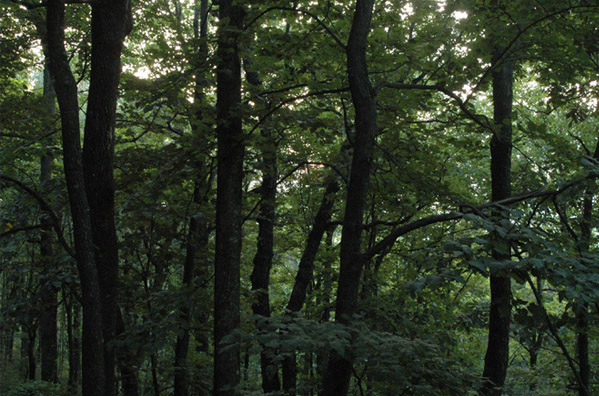 It was exhilirating to be back in the deep woods as sunset approached with its deep greens. This is my favorite time of day up there.
I had labored to dig up and transplant a large lantana bush from Aunt Dorothy's to our front yard in the middle of a very hot August day. I thought "There is no way this bush is going to live!" We pampered it and watered it every day. Life is amazing, and this is the picture of new life as it puts out new flower buds after about a week and a half. September 6.
This Lantana bush was to amaze me even more in a week or so when it got enough blooms to attract butterflies.
Index
2007