Sweetwater Park
November 25, 2015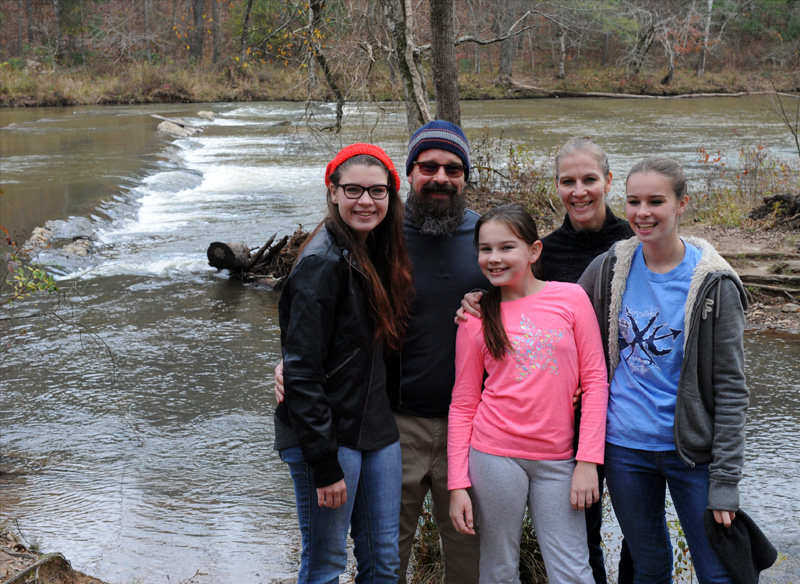 | | |
| --- | --- |
| | We had been talking about going to Sweetwater, and finally got around to it on Wednesday. We all loaded up in the old 1986 Volkswagen Vanagon camper and drove over. The girls ran down the trail to a rock ledge that they had always climbed on before. |
| | |
| --- | --- |
| Elyse took the longer route around the back of the rock while Ashleigh and Jordan took the direct climb up the rock face. In this case, the longer route was quicker. | |
| | |
| --- | --- |
| Soon we were at the broad shoal area, but the water was higher than we expected and only the highest rock ridges were showing. There would not be many areas for rock hopping with this high water. | |
| | |
| --- | --- |
| | Elyse makes a leap in as we gather for a family picture. |
| | |
| --- | --- |
| We finally got everyone localized for a family shot by the shoals. | |
Jordan climbs a tree overhanging the water and manages to jump down without getting wet.
Elyse moves along the edge of the rapid water over the shoals.
Ashleigh and Jordan find a really knotty tree to climb!
Elyse and Darla find a way back across the millrace just before it gets too wide to jump.
On the gravel trail approaching the old factory, I can attest to the fact that Jeff was the only one I saw doing it barefoot!
| | |
| --- | --- |
| | Jordan, Elyse and Ashleigh at "the factory", after which the Factory Shoals were named. Its formal name is Manchester Mill. |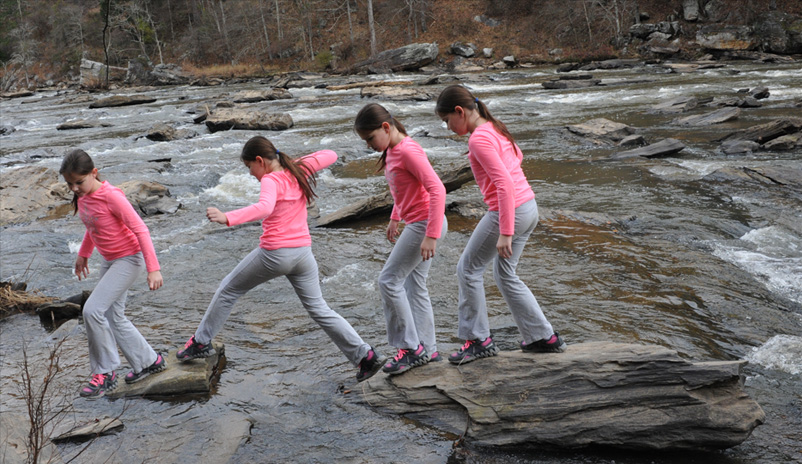 Below the Factory there were enough rocks for Elyse to do some rock-hopping.
As we went further downstream, the Sweetwater Creek spreads out and even divides around an island. That gave us more opportunity to climb out on the rocks in the stream.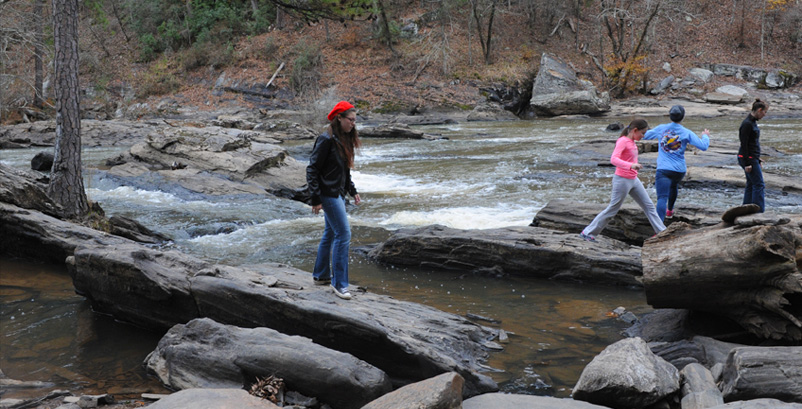 Even with the high water flow, these rocks are so high that we could climb around on them. The water was rushing through every opening in the rocks.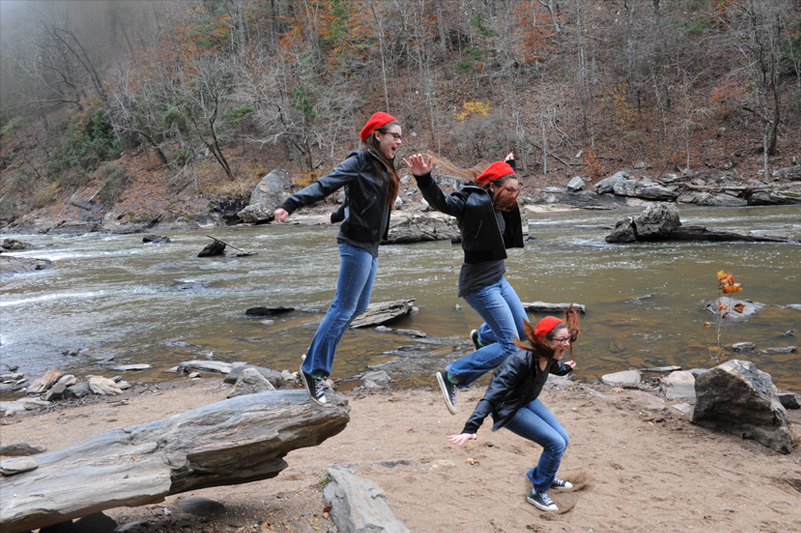 Jordan was jumping for slow-motion video, but I like making the composites of still shots as well.
Ashleigh makes a graceful leap as well with the wild creek behind her.
Ashleigh navigates the rocks close to the waterfall.

We enjoyed our walk of about a mile down the Sweetwater Creek along what are called the "Factory Shoals" before turning to return.
| | |
| --- | --- |
| | After lunch, Marty showed up with a whole box of cannoli shells. They proceeded to fill some of them with the sweet filling. |
| | |
| --- | --- |
| | Sweet cannolis! |