Celebration of Dorothy's Life
September 19, 2017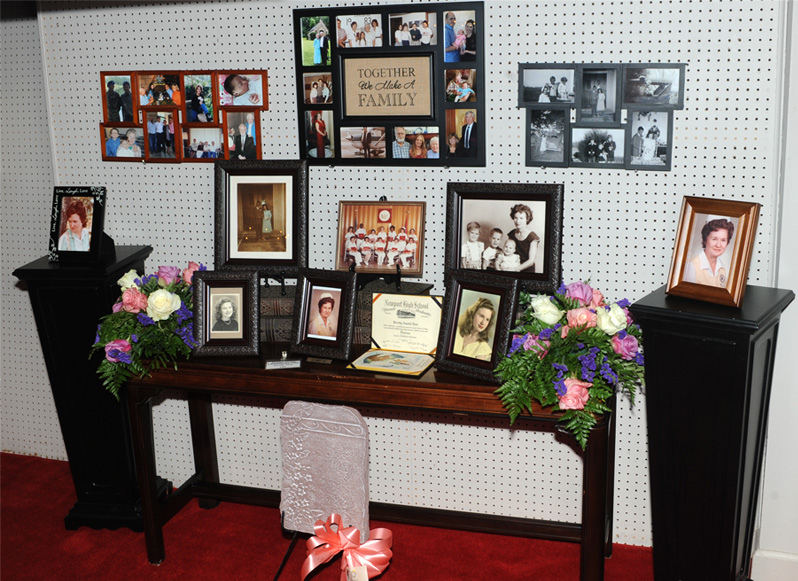 Mandi did a beautiful job of putting together a family photo display for the celebration service. Most of these she had already arranged in Dorothy's room so that she had been able to enjoy them there.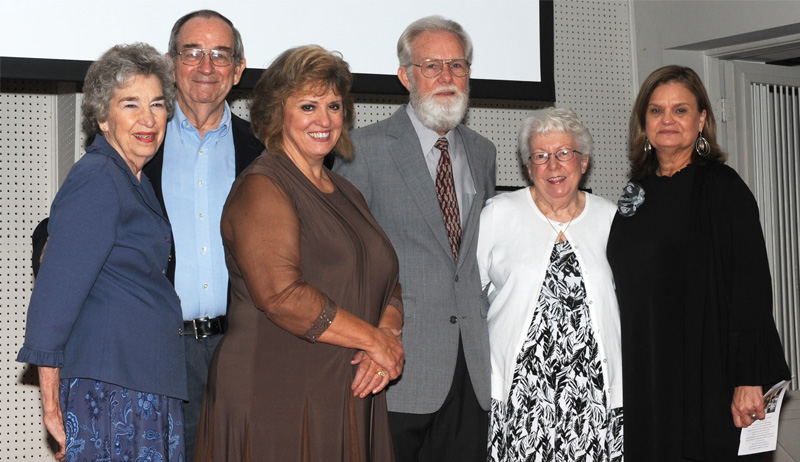 Brenda and Rod, Suzanne, Philippe and Mary Sue, Shirley.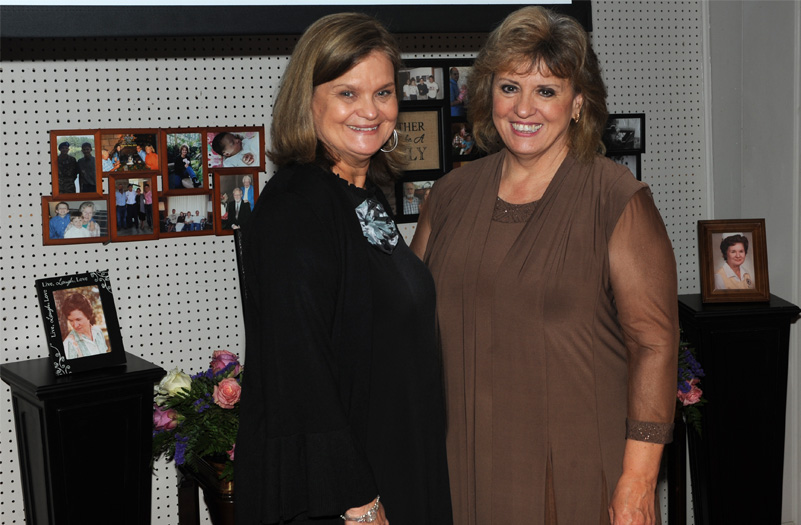 | | |
| --- | --- |
| | Shirley, Brenda and Suzanne by one of the windows of the chapel. |
| | |
| --- | --- |
| We were glad to see Sue Nave Cockrell at the service and to see her doing so well at 91. It was good to hear about Janet and about Leland and family. | |
As the family gathered in the family room before the celebration service for Dorothy's life, we could all find joy in the new life of little Mary Elizabeth.
Pallbearers are Garrett Lassiter, Jeff Rutledge, Dennis Haigwood, Brent Lassiter, Eli Lassiter, and Will Bryan Lassiter.
Index
2017