RA Trip to Bent Tree
June 4, 2005
This month's Royal Ambassador outing was a fishing trip to Bent Tree. Johnny Huffman, Javier Lopez, Francisco, Chris, Paco and Francisca Nava at our traditional picture taking spot on the dam.
Johnny makes the first catch. We parked at the pavilion and went to the small dock there to fish. The number was small enough that Johnny actually got to fish, rather than spend all his time untangling lines and baiting hooks.
| | |
| --- | --- |
| Francisca and Chris on the fishing dock - a pleasant day at the lake. | |
Paco catches a fish and is very excited! Francisco joins in the excitement and helps him get the fish off the hook.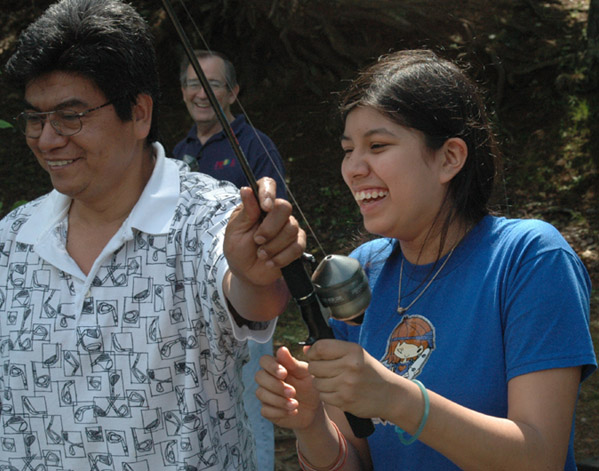 Chris makes a catch and Francisco helps guide her in with the fish.
Chris triumphantly holds up her catch as Rod and Franciso look on.
Paco catches another fish - Francisco and Francisca celebrate with him.
It was a relaxing outing to the lake and a good fishing trip for the Nava family.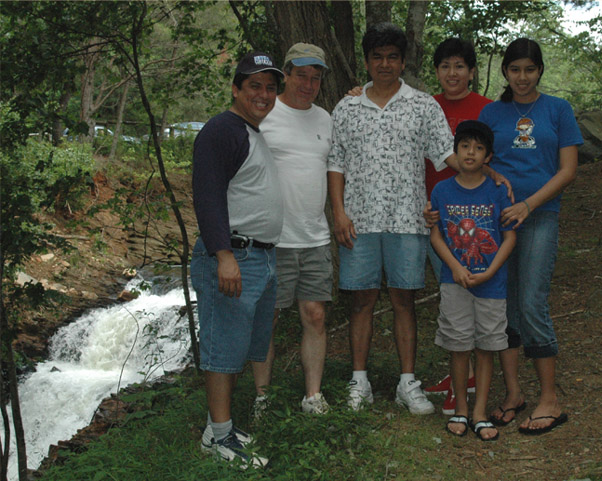 We made a brief trip over to the spillway so that everyone could see the falls and the lake from that side. It was a pleasant and relaxing trip. Thanks to Javier Lopez for the photography.