Family Trip to Disney
May 5-12, 2006
Sunday, May 7, 2006
| | |
| --- | --- |
| We went to church at Orlando First Baptist and were met there by Johnny. The pastor had a brief challenge to probably over 30 graduates, and an outstanding sermon. | |
We went to Johnny and Annie's for a wonderful dinner of barbeque ribs cooked by Johnny and the kids enjoyed their pool.
| | |
| --- | --- |
| | Jordan and Ashleigh enjoy splashing around in the nice screened pool. |
| | |
| --- | --- |
| Jeff and Ashleigh enjoyed trying to make big splashes. At 1/1250 sec exposure the splash is frozen. | |
Elyse was a little more tentative about getting into the cool water. Ashleigh and Jordan had bailed right in. Darla held Elyse and she would put her feet down into the water and then draw them back up. After several tries, she was willing to go in, and then enjoyed playing with her sisters.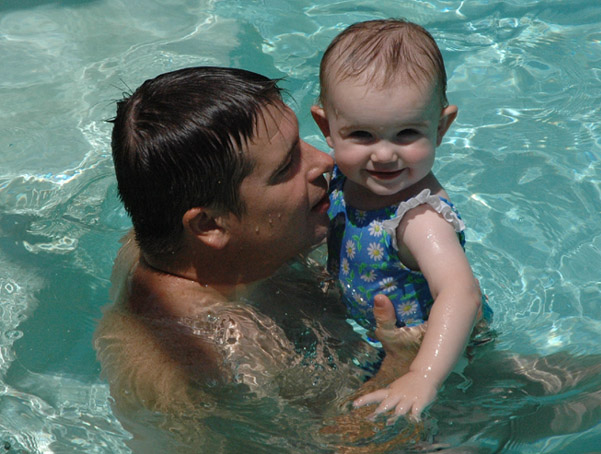 Elyse enjoyed the water with Jeff after she got used to it.
| | |
| --- | --- |
| | We stayed at a very nice Wyndham facility in Orlando, but the thing the girls liked most about it was the playground. |
We were continually amazed at how Elyse, being so young, really engaged and enjoyed everything.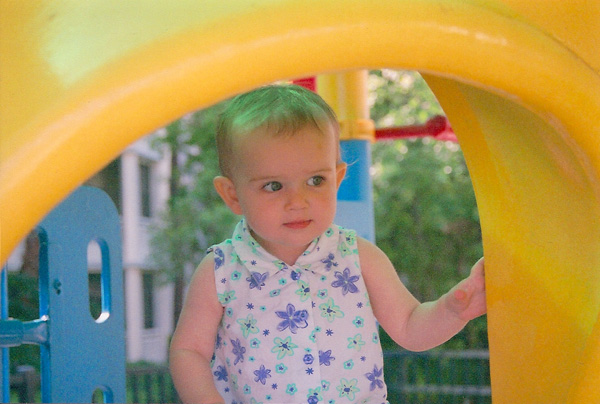 Elyse enjoys the sliding board.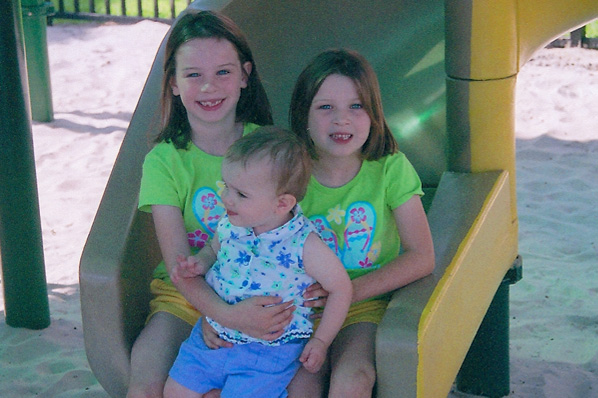 Ashleigh, Jordan and Elyse on the afternoon before our big trip to the Magic Kingdom.
Index
2006