GA Recognition
April 15, 2007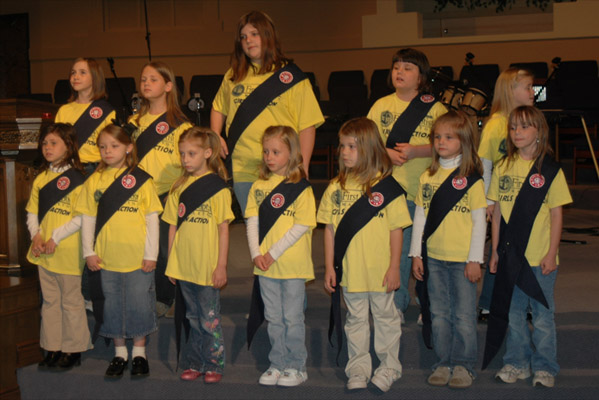 We had a big missions night on Sunday night, April 15, and part of it was recognition of the advancements of the girls in our Girls in Action group, the first such recognition we have had in several years. Thanks to Claudia Hughes and Lee Bosarge for working hard with the girls on their advancements.
| | |
| --- | --- |
| The GAs recited their motto and pledge and their memorized scripture verses and sang for us. | |
The preschool choir under the direction of April Ludwick also sang. They are always a big hit. Cute, spontaneous, and unpredictable.
Index
2007