Jeff and Family Visit
February 16-20, 2007
It's not often you get to see a New Orleans girl in a coat like this!

Jeff and family drove up on February 16, arriving late. Uncle Mark had planned a surprise for the girls by bringing home one of the boats they built for a now-scuttled movie. He had hid it in the back yard of the other house, and drove it up the street for them to see. February 17.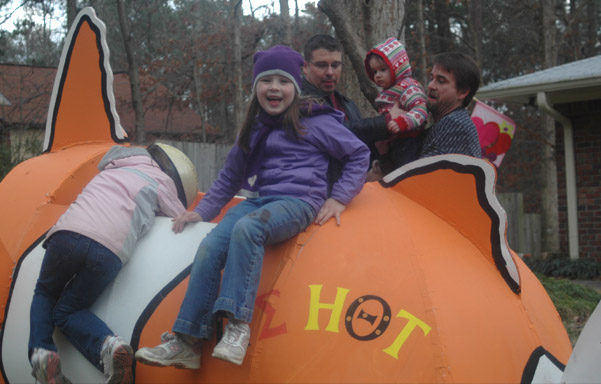 Ashleigh and Jordan climbed right into Nemo, but Elyse needed a little lift from Jeff and Mark.
| | |
| --- | --- |
| Nemo was quite a decoration for the front yard, and kept the girls active a good part of the day. | |
| | |
| --- | --- |
| | Uncle Mark hangs onto Elyse, and she hangs onto her bear. |
Brenda watches over all three girls in Nemo. Ashleigh tries out her "fish face".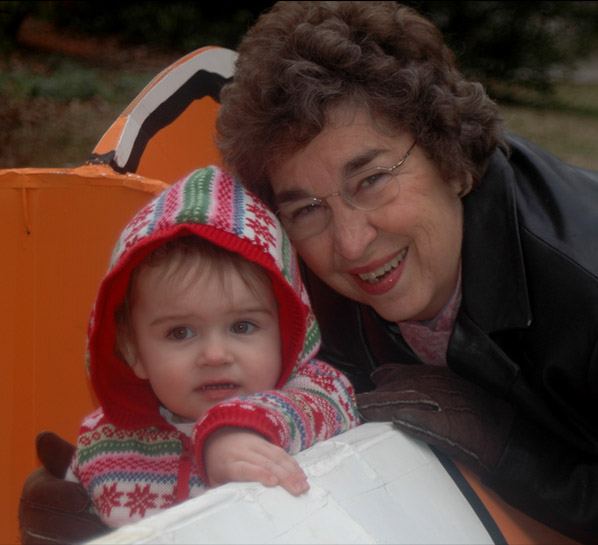 | | |
| --- | --- |
| The girls had a good day with Nemo, but finally he got the best of them and coughed them out, panting, onto dry land. | |
| | |
| --- | --- |
| | Elyse helps out Uncle Mark with his laptop. |
| | |
| --- | --- |
| It was a good day to have the whole family together for activities. | |
| | |
| --- | --- |
| | On February 18, Wesley came by and we had a birthday celebration for him. |
| | |
| --- | --- |
| | On February 20 Jeff and family had to head back to Pearl River. The girls enjoy a Martin's breakfast before they head out. We look forward as always to the next visit. |
Index
2007