Georgia Tech BSU Alumni Gathering
April 26, 2015

The major gathering of the Georgia Tech BSU group was on Saturday, but about half the group stayed over until Sunday morning.

We enjoyed the sunrise over the lake and mountains just before 7 and went down to enjoy breakfast and conversation with the remaining group.

The new leaves on the trees were very beautiful at any time of day, but with the sun over the mountain at about 7:30 they were backlit by the morning sun and were just exquisite.
| | |
| --- | --- |
| For our Sunday Morning gathering of the Tech BSU alumni group, I started a discussion on the idea of a "just and intimate community" for the 30 or so folks who remained through the morning. | |
| | |
| --- | --- |
| | The afternoon was very pleasant and we took a walk about 5pm with Ron and Linda Jones in the rhododendron garden. |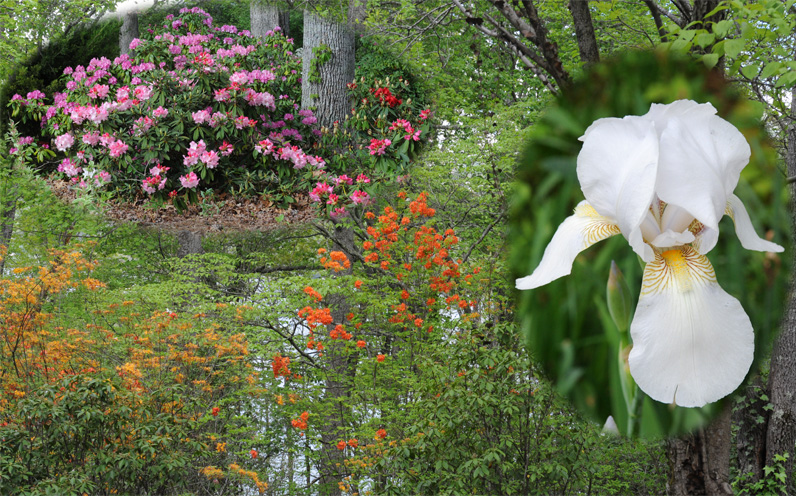 Since we had been through the garden on Saturday, I didn't take so many flower photos today, but we enjoyed the varieties of color in the garden, including an unusual white iris.
| | |
| --- | --- |
| | Carol McKinney joined us along the path, so we got to talk photography. She, like me, will do almost anything necessary to get the shot. There were lots of nice nodding triliums, so we spent some time on the ground. |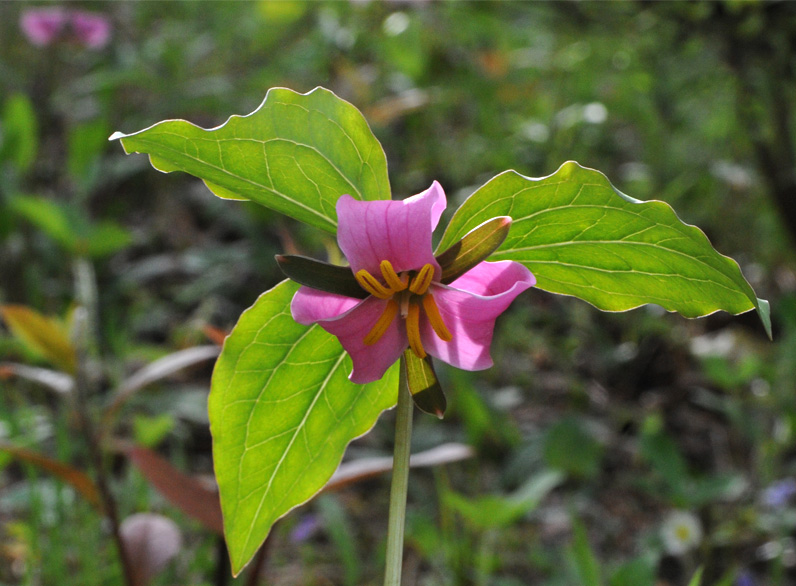 | | |
| --- | --- |
| Linda and Brenda at one of our favorite viewpoints out over the lake to the mountains. | |
| | |
| --- | --- |
| | Rod and Brenda at the viewpoint location. |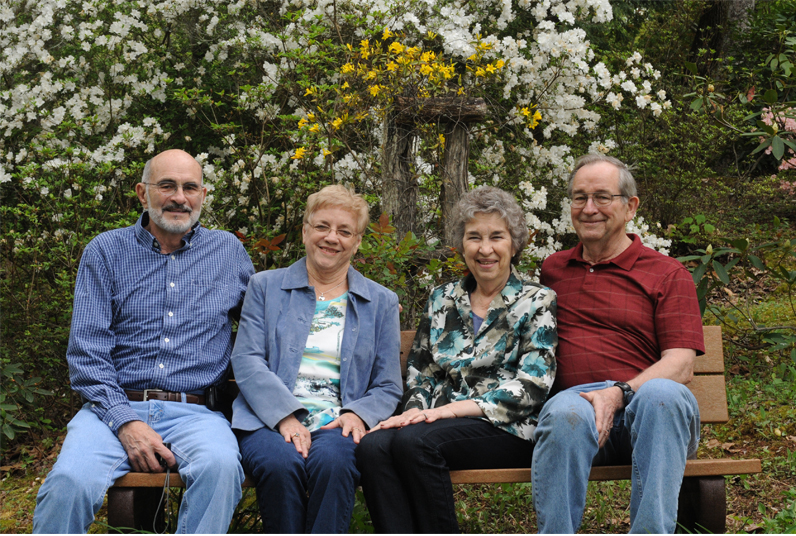 It is always a great joy to get together with Ron and Linda, who have been great friends since 1960, or maybe a little before that.


Index
2015