Vacation Bible School "Off the Map"
May 31-June 4, 2015
These are group shots on Tuesday, June 2, of VBS 2015. Compare to 2014.
Leaders Lori Pulliam and Edna Goldsborough
Leaders Karla and Chris Ayers.
Leaders Wanda Willey and Lisa Carey. Youth leader for crafts, Amber Speer.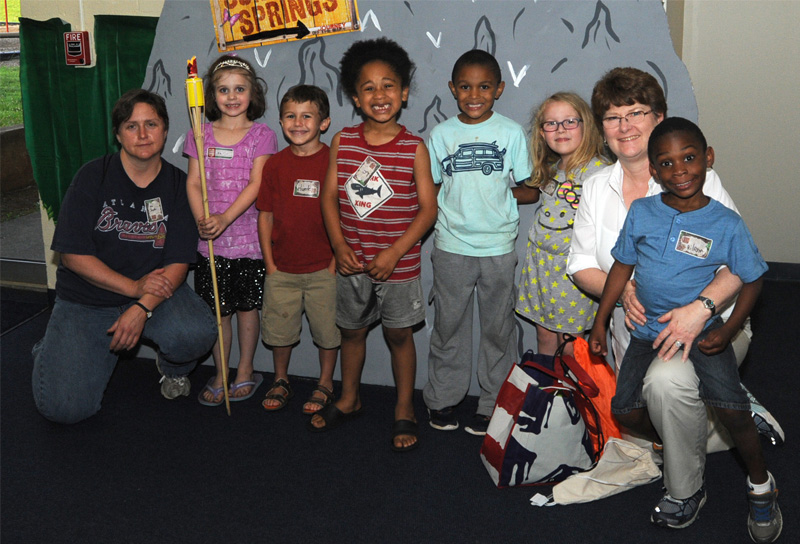 Leaders Jennifer Bentley and Ann Jordan.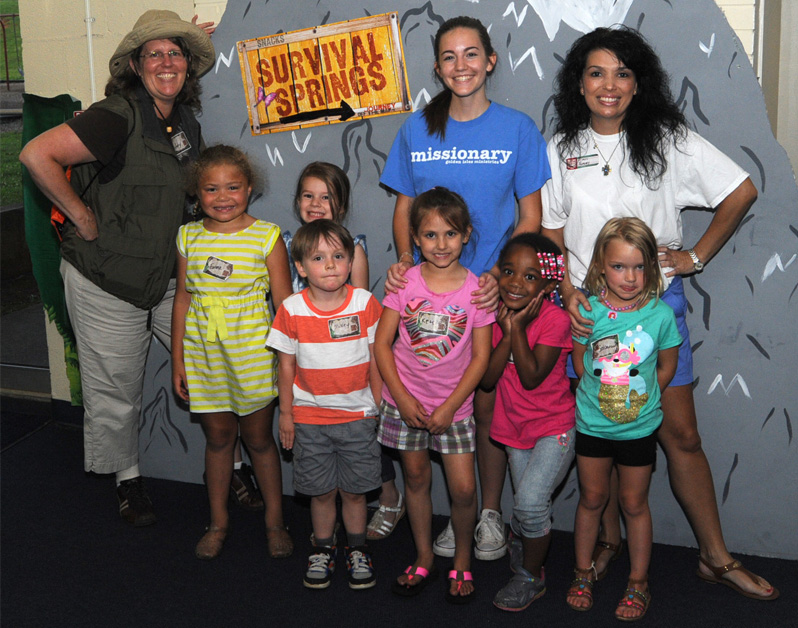 Leaders Amy Elliott and Tammy Miller, Youth leader Violet Thompson
As Amy said, "We know how to do crazy!". My strategy for getting a good group portrait was to tell them if they were good and smiled for one, we would do a crazy one after. This group would certainly get my award for their "crazy" shot!
Grade 1. Leader Brenda Speight, Youth leaders J'Markus Dubose and Robby Wade
Grade 2. Leaders Robin Ford and Ruth Floyd, Youth leader Rachael Wade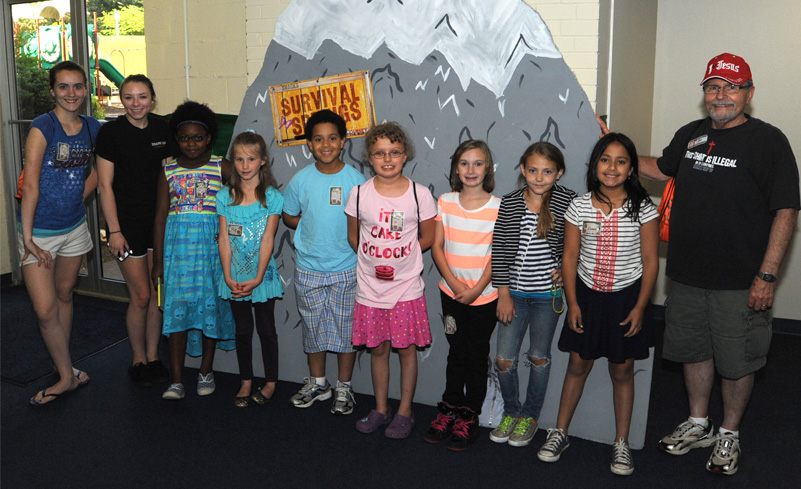 Grade 3. Leaders Joe Burkhardt, Youth leader Lexi Hobgood
Grade 4. Leaders John Ford, Bud Durand. Youth leader Tory Frater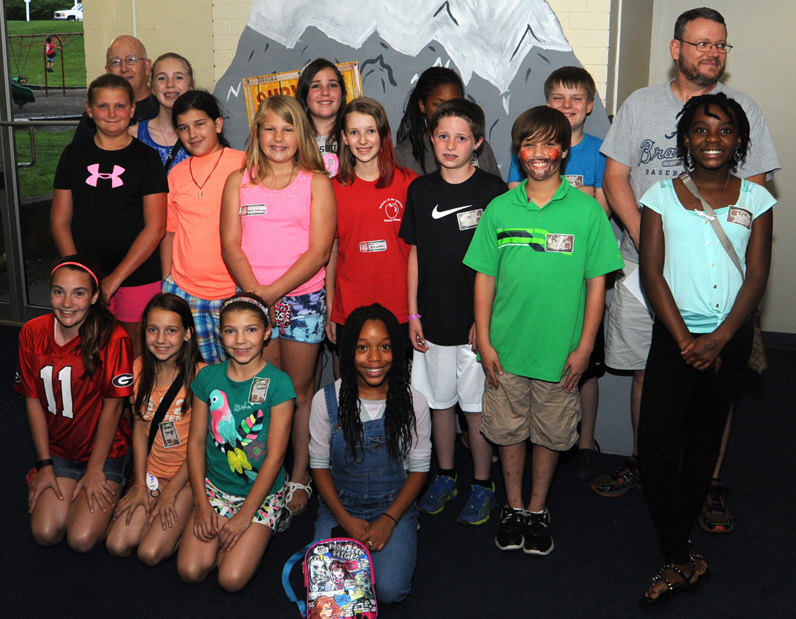 Grade 5. Leaders Bob Wade and Tony Mode
Youth. Leaders Sarah Smith, Matthew Smith, Lalie Mode, Chris Ebert.