Snowball Fight in Yellowstone
August, 1960
Just driving through Yellowstone to see what we could see, we caught sight of this snowcapped mountain in the distance, so of course we had to go over to see that.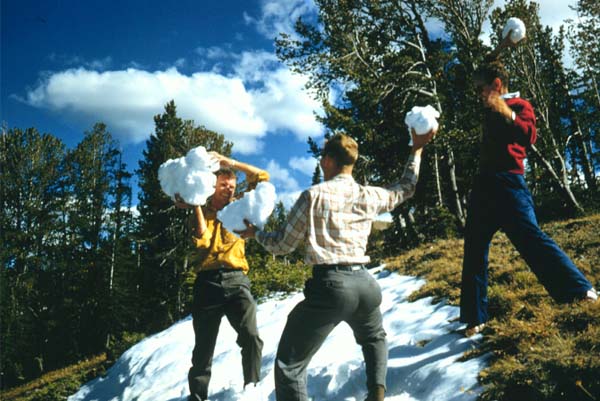 We drove up Mount Washington and were amazed to find snow in August, so the rest of the story can be expected.
Old Faithful

The famous geyser was right on time and put on a spectacular show.
The Grand Tetons
When we headed south from a memorable day at Yellowstone, we drove in the park road to the Grand Tetons National Park. The view above is over Jackson Lake. Below is the gravel park road which leads straight toward dramatic Mount Moran.
Index
West Trip,1960
1960