Winter of 1972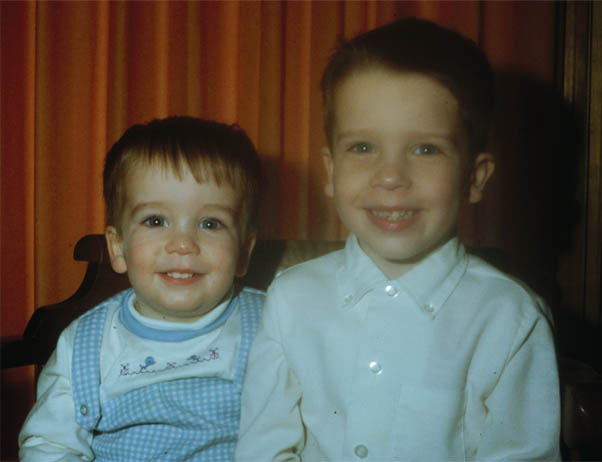 Mark and Jeff started the new year healthy and growing and in good spirits. This portrait was taken in our den in front of the glass doors.
| | |
| --- | --- |
| | With the boys growing so fast, everything seems to change almost daily. But there are some things you want to hang onto, and we were glad to see Mark hang onto his joy. He loved this recliner chair he is sitting on, and seemed to find joy in simple things like playing on this chair. |
Here's another example of that joy that gave so much to the adults around. We made a trip to Longview, Texas to visit with Philippe and family. Suzanne Nave is just about the same age as Mark. Mark was born on April 13, 1970 and Suzanne on April 17.

February 27, 1972.
| | |
| --- | --- |
| | Suzanne and Dave in Longview. |
| | |
| --- | --- |
| Philippe, Dave, Mary Sue and Suzanne. | |
Index
1972