Rod's 40th Birthday
Julu 21, 1979
Rod celebrates his 40th birthday by heading out on a hike on the Appalachian Trail with the Jeff and the Boy Scouts.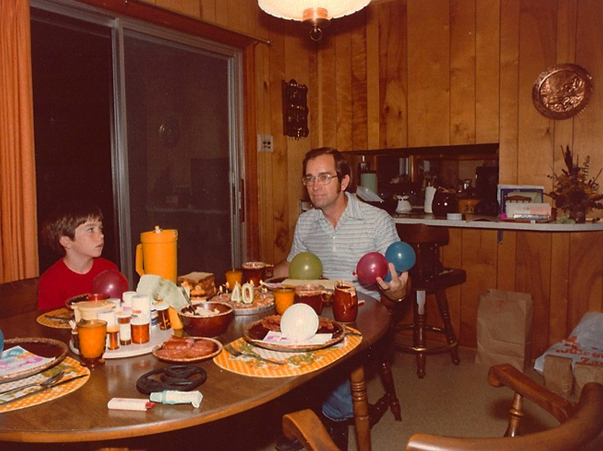 Rod celebrates with the family at breakfast before leaving on the hike.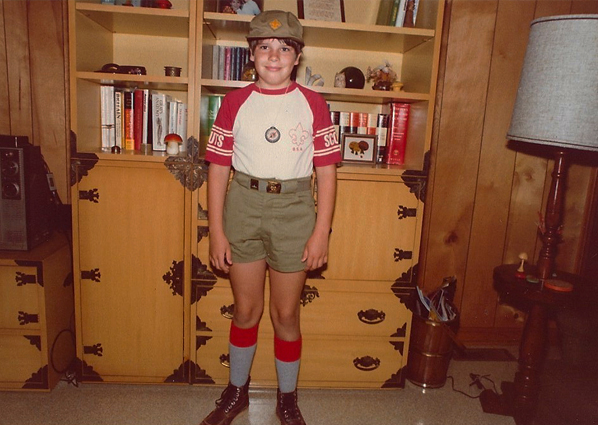 Jeff is in his scout uniform and is ready to go on a hike! We mounted up in the "Blue Goose" van with an equipment trailer behind, and drove to Hogpen Gap on the Appalachian Trail to begin our hike.
Jeff along the trail from Hogpen Gap at one of our rest stops.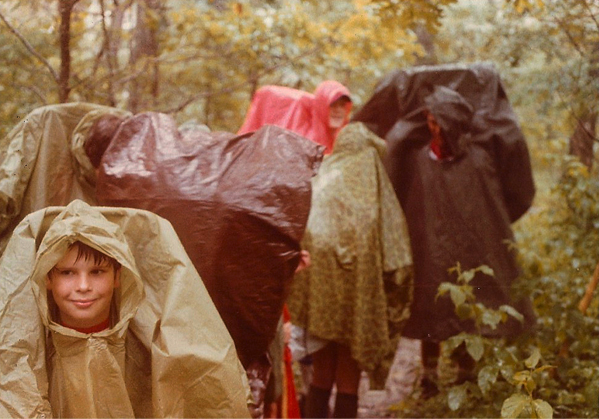 Along the trail it started pouring rain, but we were prepared with ponchos. Jeff was still enjoying the hike, as was I. One of the joys of scouting these days with Jeff was that he enjoyed everything. It seemed like it rained on all of our campouts, but we never canceled one for weather. I guess it was about then that I started referring to the "Christopher Robin" approach to the weather. In one of the Pooh stories Eeyore was complaining about the weather and there was the line "But Christopher Robin didn't care what it was doing as long as he was out in it!"