Winter Gatherings at Our House
1993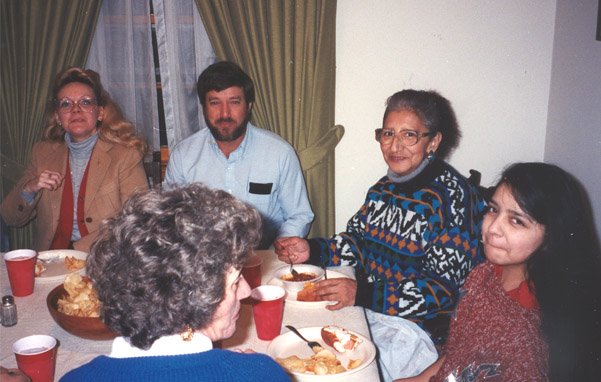 Sunday school gathering at our house with Carol and Johnny Huffman, Graciela Hernandez and her granddaughter Danae, Genny Hembree.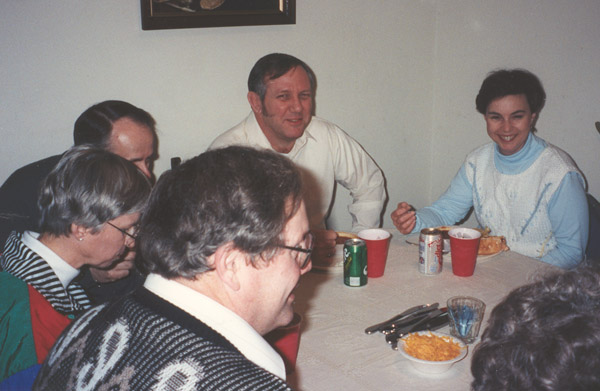 On the other end of our dining room table were Jim and Sharon Lance and Ray Hembree, with Fred and Nancy Matheny on the far side of the table.
| | |
| --- | --- |
| | After supper we headed downstairs for more fellowship time. Gene and Betty Scarbro and Sharon Lance settle in on the couch. |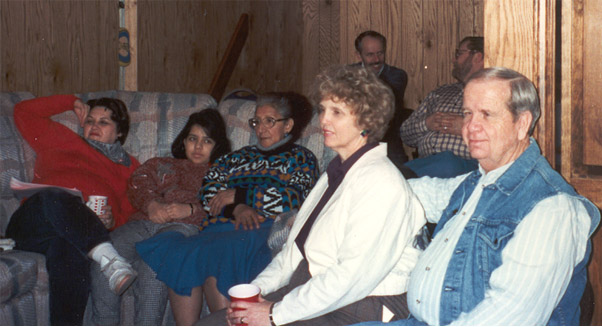 Ranae Hamby, Danae and Graciela on the other end of the couch, Barbara and Jerry Stargel beside them, Jim Lance and Jerry Hamby behind them.
Fred Matheny and Johnny Huffman.
College and Career Gathering
Even though Jeff had made the jump to New Orleans to begin seminary, we continued to make welcome the college and career group for Saturday Bible study and/or Sunday night fellowship. On this occasion they came over to celebrate the birthday of Tim Scroggs and to play and sing with the guitars.
| | |
| --- | --- |
| Susan Sullivan had brought a birthday cake and she fired it up with candles. Tim managed to extinguish them all in one blow. | |