October 2004 Activities
In mid October we spent a day visiting Warm Springs, Georgia where Mark was working on the set for the Franklin Delano Roosevelt movie.
Rod attended the "When Skeptics Ask" conference at Peachtree City FBC and sat with Norman and Barbara Petty and Beverly. We are here at lunch provided by Chick Filet at the middle of the Saturday conference on October 23.
| | |
| --- | --- |
| | October 27 brought a full lunar eclipse in a clear sky, so the viewing conditions were excellent. We watched it until it was half eclipsed, but were just too tired to hang in there for the climactic occlusion near midnight. |
A Cat Just Has to Find Shelter From the Rain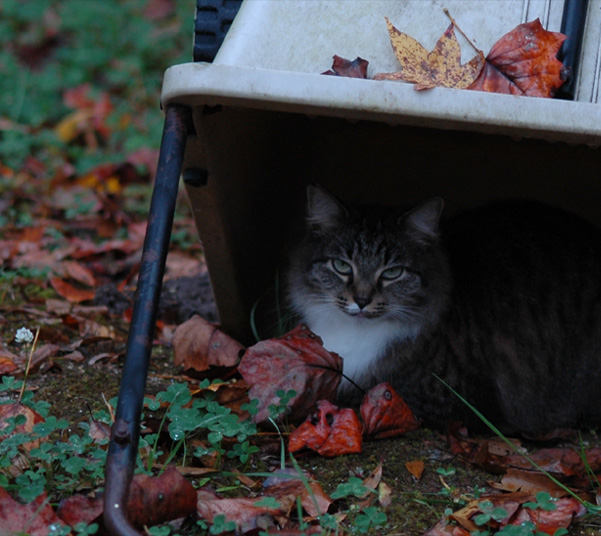 October 28 brought pouring rain and cats are known for not liking to be out in the rain. Mark's cat Paquita finds shelter under an overturned gardening cart in the back yard. The rain brought down a shower of leaves as we begin to cover the ground for the Fall.