Newport High School 50th Reunion, 1957 Class
October 20-21, 2007
We drove to Memphis Friday night and then on into Newport Saturday morning in time for a Convocation at the auditorium of Newport High School. This was the first reunion since the 20th anniversary reunion in 1977
| | |
| --- | --- |
| We heard a report from School Superintendent Ronny Brown about the progress of the high school. | |
One of our service projects was to be the planting of some trees in the Remmel Park area leading to the school. Shown L-R are Stephanie Martin, master gardner associated with the school, Phil McDonald who had worked on the plan for the trees, and Martha Shoffner, member of the Arkansas House of Representatives who had also helped with the project. Julia Holt Foll, Diane Brown Bise, Peggy Jean Barnes West, Loudene Lewis, John Clark, Rodney Nave, Mary Ann Compton Frizzell, Grant Brinsfield, Joann Rigg Simmons, Bootie Alvis, Bill Harris.

L: Manuel and Janet Ford, R: Mary Ann Compton Frizzell and Jackie Burton. L:Phillip Bootie Alvis and Cynthia Evans Young, R: Rodney Nave and Carl Lindsey. L: Charles Hayden and Ralph Ponder, R: Joan Rice Dishon and John Clark L:Tom and Barbara Fife, R: Glenda and Russ Morton L:Dorothy Jarvis Moseley and Sue Carter Tiffany, R: Charles Burrow and Joan Waddill Helms. L:Dee McCarty Mantooth, Dick Mahle, R: Joan Waddill Helms and Mary Parsley Hohn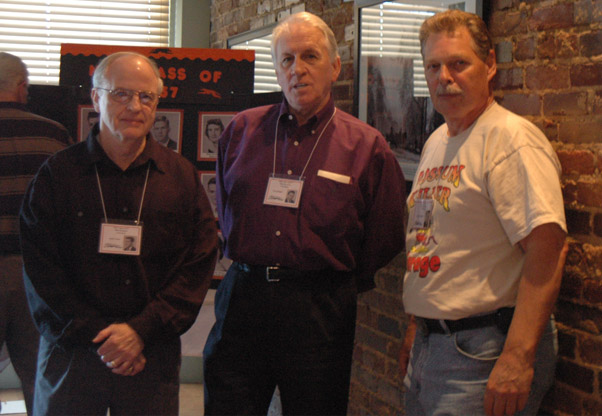 Ralph Ponder, John Burgin and Carroll Shoffner L: Jim and Virginia Balch McCartney, R: James Dean Walton and Phyllis Ann L:Chester Morgan and Manuel Ford, R: Guy and Julia Dobbs Stoner Tomlinson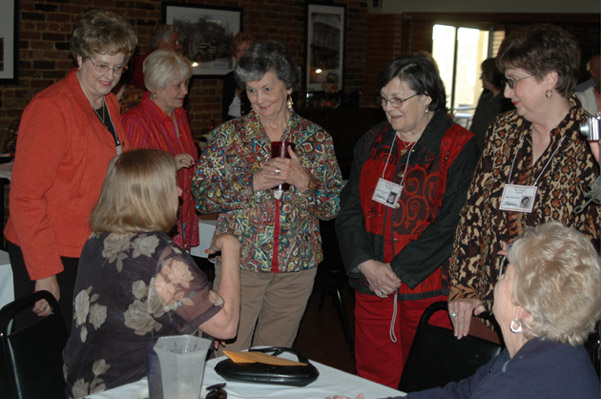 Mitzi Castleberry Phillips shares a story about her novel with Mereda May Hale, ?, Virginia Balch McCartney, Angie McCartney Miro, Shirley Wood Baker, Bennie Sue Moon Massey. L: Grant Brinsfield and Earl Rawlings, R: Joy Foll Beard and Julia Holt-Foll.
Diane Brown Bise, Joann Rigg Simmons, Dorothy Jarvis Moseley.
Sue Carter Tiffany, Cynthia Evans Young, Barbara Fife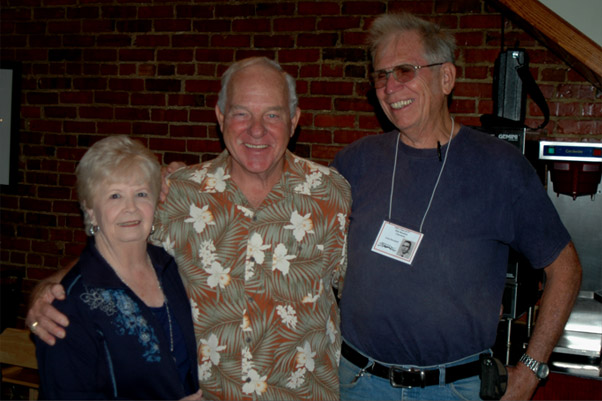 Bennie Sue and Raymond Massey, Grant Brinsfield.
Index
2007