Orchids at Atlanta Botanical Garden
January 16, 2005
On January 14 Shirley and friend Lee arrived to visit the van Gogh exhibit at the High Museum. We couldn't accompany them because we were scratching off to the mountains for the RA overnight, but on Sunday afternoon we all went to the Atlanta Botanical Garden. The main attraction for me at this time of year is the orchid display.
This was my favorite orchid image of the day. Perhaps partly because I don't recall having ever seen this type of red orchid, I thought it was magnificent. The whole afternoon was spent in reverence before these tiny ornate living cathedrals.
Brenda, Lee and Shirley at the iron gate of garden implements. It was a beautiful clear day, but I spent most of my time inside with the orchids.

There were also some spectacular examples of poison dart frogs.
| | |
| --- | --- |
| Shirley in the tropical jungle environment created for the orchids. | |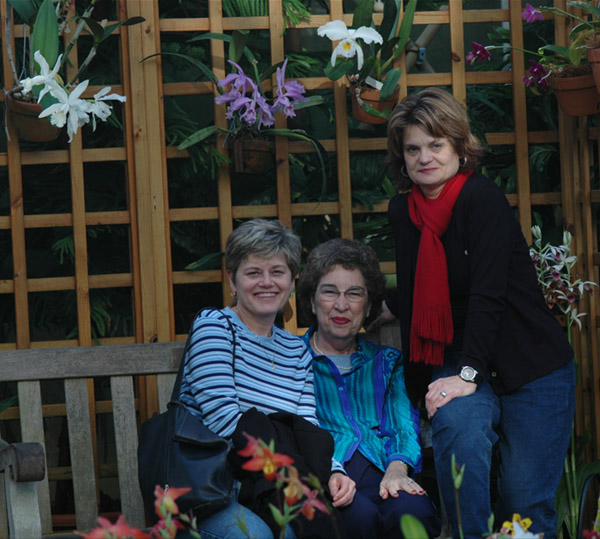 Lee, Brenda and Shirley among the other beautiful flowers of the orchid garden.
There were also other beautiful flowers and plants in the moist tropical environment of the orchid house.