Crater Lake
August 22, 1989
| | |
| --- | --- |
| | Along with our enjoyment of the spectacular Crater Lake was the fun of seeing the squirrels, the birds and the flowers of the area. It was hard to resist sharing our popcorn with the cute squirrels. |
The golden mantled ground squirrels were tame enough to come eat out of Mark's hand. We remembered them doing that on the 1982 trip.
Even the Clark's nutcracker was brave enough to come get a bit of popcorn.
We made the climb to the top of Watchman's Peak and found this remaining bank of snow. Crater Lake gets a high snowfall most years.
| | |
| --- | --- |
| The perspective of Wizard Island was very different from the top of Watchman's Peak at 8025 ft. We could even see the crater at the top of the small volcanic cone. | |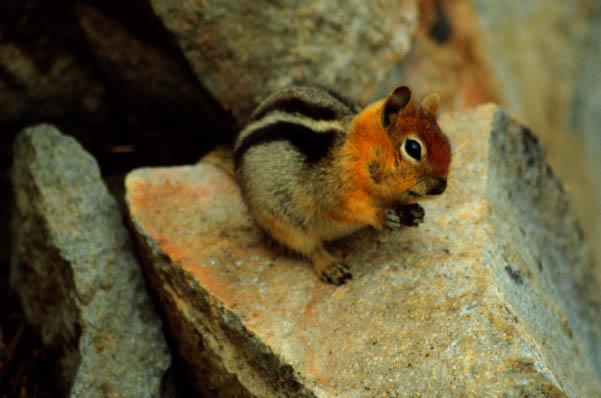 The squirrels up here were also friendly, but not quite as fat. Not as many people get up to this height.
| | |
| --- | --- |
| | Wherever we went, there was an abundance of squirrels. This one kept coming back until his cheeks were completely packed. |
| | |
| --- | --- |
| | We went down to the meadow close to the west entrance. I wandered around to take pictures of flowers, like this Indian paintbrush. |
| | |
| --- | --- |
| Skyrocket gilia | |
Aster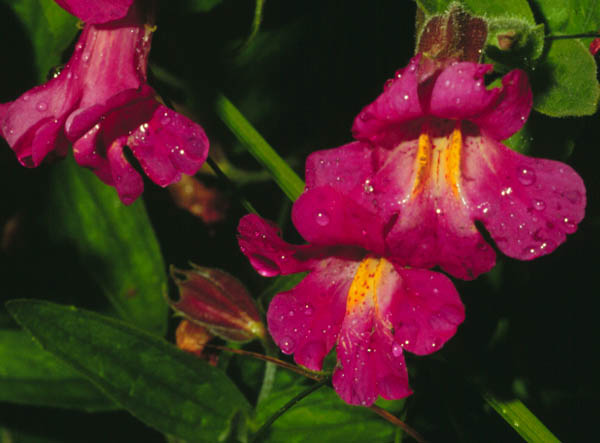 Lewis Monkey Flower (mimulus lewisii)
Aster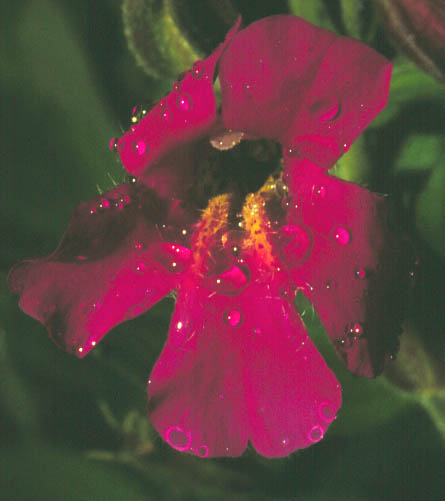 Lewis Monkey Flower (mimulus lewisii)
Aster