Refraction Matrix
The use of vergence to describe the refraction at an interface can be used as a starting point for developing a matrix to perform the refraction. Note that the approximations made are valid only for paraxial rays.
The vergence relationship for a surface is
and the relevant paraxial approximations are

These are applied to the refraction at a surface. For more geometrical detail, see surface power.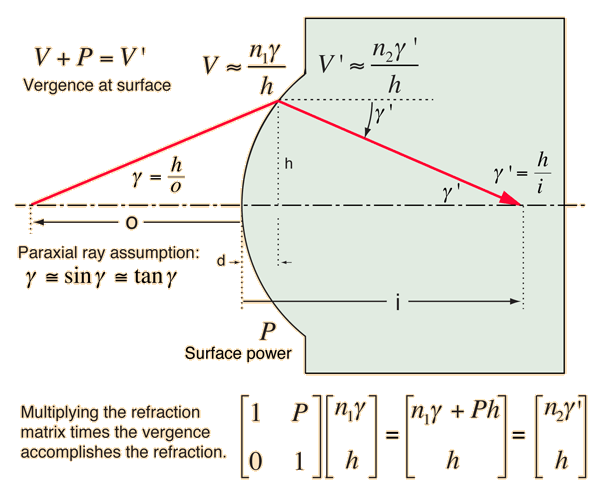 Note that the process involves arbitrarily treating the numerator and denominator of the vergence fraction as the elements of a column vector and using matrix multiplication. This is a strategy to represent the refraction as a matrix in such a way that it accomplishes the refraction.