Callaway Gardens
April 21-22, 2017
We had a men's retreat overnight at Callaway Gardens. Quintell Hill was our speaker. Attending were Chris Ayers, Joe Burkhardt, John Cobler, Eddie Good, Brett Graham, Dan Horton, Barry Long, Clint Miller, Clinton Miller, Rod Nave, Jon Rowland, and Wayne Templeton. I rode down with Barry Long and we roomed together at the Mountain Creek Inn. Thanks to Eddie Good for making the arrangements. We had Friday evening and Saturday morning sessions and then stayed around a bit to enjoy the park. Barry and I went to the Cecil B. Day Butterfly Center. We had visited it in 2006 before visiting the Butterfly Farm in Costa Rica in the fall of 2006. We had also visited the Butterfly Botanical Garden near where we stayed at the Si Como No resort in Quepo.
| | |
| --- | --- |
| | Upon entering the butterfly house we were able to see their butterfly nursery with rows of chrysalises attached by wax to a surface in a controlled environment to hatch the butterflies. |
We were fortunate to enter the butterfly house at the time one of the attendants was placing some newly hatched butterflies. She just picked them up and put them in a net box to bring them into the enclosure and then picked them up by the wings and placed them on a convenient small tree trunk where I took this picture.
| | |
| --- | --- |
| | This was similar to the ones I identified as heliconius in Costa Rica. |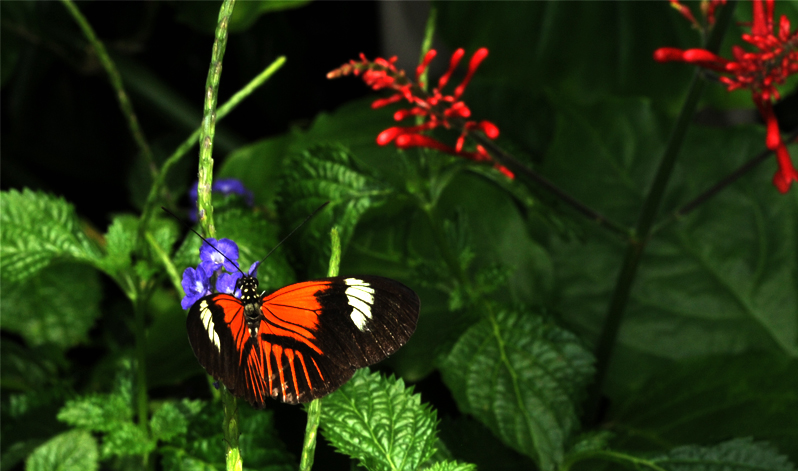 | | |
| --- | --- |
| The spotted pattern on the underside of this butterfly transitioned to mostly red on the top side. | |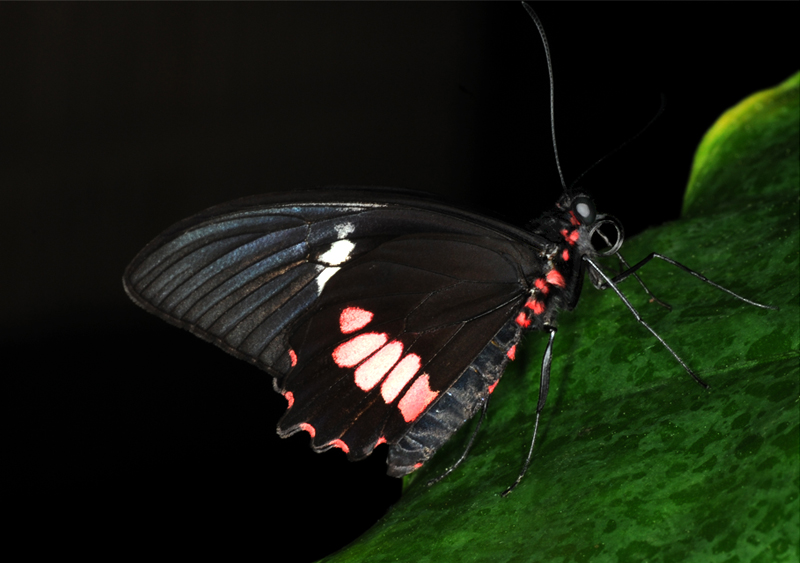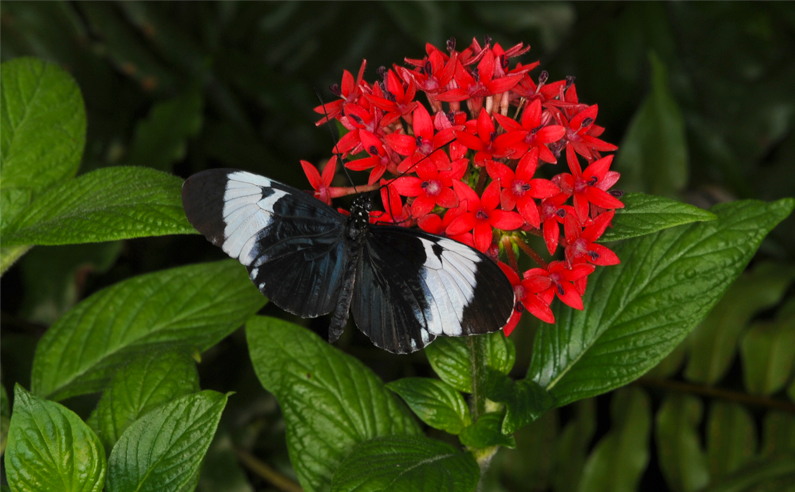 | | |
| --- | --- |
| We enjoyed watching a family of Canada geese alongside one of the pocket lakes in Callaway Gardens. They were grazing along the grassy bank, keeping the young ones in a line between them. Finally they headed out across the lake. | |
Index
2017